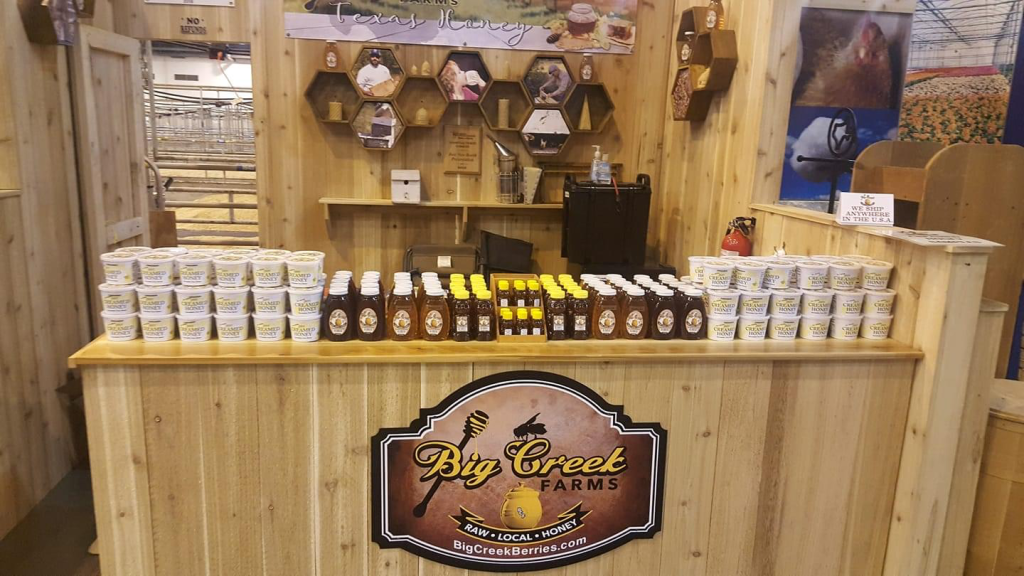 Thanks for stopping by Big Creek Farms! We're Jim and Clodia Jett, – and we've been around bees most of our lives. It wasn't until the mid-1990s though that beekeeping became a substantial part of our lives. After spending a year in South Dakota helping a family friend with his commercial beekeeping business, Jim decided Texas winters were much more bearable and came back south! Once back in Texas he began his own (much smaller) beekeeping adventure, and after Clodia retired from over 30 years in public education she joined in on the fun.
Throughout the years we have played with blackberries, blueberries and a few fruit trees, but the focus on honey has always stayed at the heart of Big Creek Farms. Our most popular product is our creamed honey that we make in regular, cinnamon, and jalapeno. We spend most of our time explaining how it is made to customers since most Texans have never seen or tasted it.
We both are both graduates of Sam Houston State University. Jim worked for TSCRA as a brand inspector for many years and finally retired in 2018. In his spare time loves new "projects" …hence the berry farm and bees! Clodia has now retired as the librarian of Shepherd High School and has lived in Shepherd most of her life. Their daughter and son-in-law (Hailey and Cole) were married on the farm in 2012. In 2021 they decided to leave the Austin area and move back to East Texas and now live just across the pasture from us. Hailey is an environmental consultant, Cole does custom carpentry work, and in their spare time they help keep Big Creek Farms going. They have a feisty 9-year-old daughter who LOVES to help her Pop and Coco fill honey orders, make products, and most importantly be the taste tester on all of the new ideas!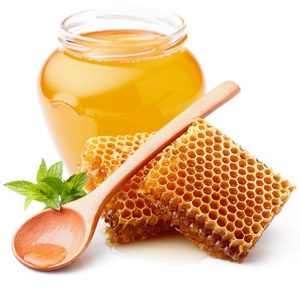 Useful Properties
of Honey